Counselling with
Compassion
Meet Tina qualified counsellor. I am committed to providing professional and counselling to my clients whatever their needs. Read More about me below.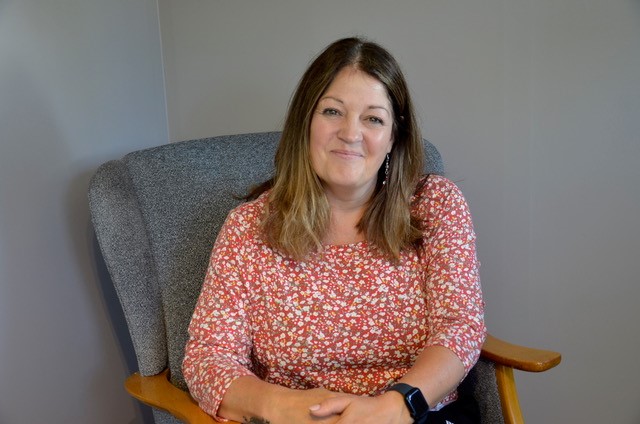 I help people explore the self-doubt and dissatisfaction in an otherwise put together life. Sometimes there is just a little bit of your life you need help with to put right. However, if your life is not so put together? Or falling apart? I can help there too.
I believe you already have the qualities to transform your life and your relationships. With the right perspective and support systems, difficult times can transition to a stronger, more resilient you. I provide you with a safe and nurturing environment when life feels overwhelming or challenging. I work from a strength-based and practical perspective that supports self-exploration and healing.
For over 20 years I was a senior leader in a large public sector organisation.  My motivation in this career was a desire to help people, when I decided to leave this career the same desire was the motivating factor in my 'what to do next' question. It took a while to decide counselling was the right path for me … once I'd made the decision I have not looked back. 
I have worked extensively with people who are challenged in their work environment, domestic abuse survivors and members of the LGBT+ community.  As a senior leader I am able to explore some of the complexities people experience within the workplace
My previous career has given me a great foundation in my counselling work. 
Now I work with people who face a vast array or personal and work life challenges including breaches of trust, feeling of confusion, sadness, worry and helping people explore previous trauma impacting on them still.
The bottom line is my clients continue to motivate and inspire me to do this work.
I understand life can be difficult and today's pressures can mean we are all operating within busy and challenging social structures.  Perceptions and influences can divert us away from the person we want to be. 
Ultimately, as I say to all my clients, I want you to be able to make the most of your life in the way you want to, not the way others think you should.
My personal experiences inform how I work. My experience of the people who see a counsellor is they take away many positives when we part. 
I understand that opening and being vulnerable is difficult and sometimes scary. I'll do my best to put you at ease and feel supported through the process. Therapy with me is like a conversation that focuses solely on your well-being. I ask a lot of questions to get us started on your road for self-exploration. Together we'll figure out what is working and what's not working in your life. And you get to decide where to go from there. And finally expect to laugh and enjoy our sessions because what I hope for you is a chance to speak to someone who gets you and wants to listen to your story to help you write the next chapter.
Training is important; it stops me getting stuck in a rut and never challenging myself.  As a therapist there are many pathways I could choose to follow however, I am on the pathway that seeks to enhance my counselling with adults who face a variety of issues.
My last training enables me to practice Acceptance Commitment Therapy.  I have found it to be a really effective therapy when supporting my clients. 
Acceptance and Commitment Therapy (ACT) is an action-oriented approach in which I work with clients to help them learn to stop avoiding, denying, and struggling with their inner emotions and, instead, accept that these deeper feelings are appropriate responses to certain situations that should not prevent them from moving forward in their lives.
With this understanding, I find many clients begin to accept their hardships and commit to making necessary changes in their behaviour, regardless of what is going on in their lives and how they feel about it.
ACT was developed in the 1980s by a professor at the University of Nevada. The ideas that coalesced into ACT emerged from Hayes's own experience, particularly his history of panic attacks. Eventually, he vowed that he would no longer run from himself—he would accept himself and his experiences.
ACT is my main therapeutic approach, it helps us stop treating our own lives as problems to be solved as if we can sort through our experiences for the ones we like and throw out the rest and stop regarding emotions as good or bad. 
I have a foundation degree as an integrative counsellor from the University of Ulster.  I have a qualification in single session (one by one) counselling sessions, and I have additional Cognitive Behaviour Therapy training specific to depression, anxiety,and PTSD.  These are the big bits of my training, but I do lots of additional training e.g., Imposter Syndrome, low self-esteem.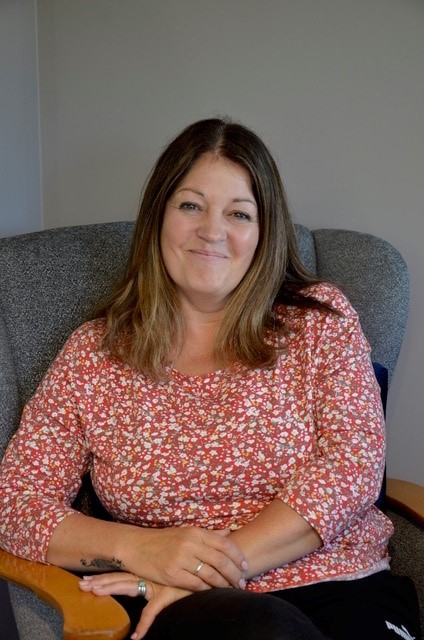 A safe space to
speak to me
It's easy to use and feels just like we are in the same room together. You don't need any downloads to get into the room – you just follow the link I send you – knock on the door and we are ready to go. It could not be easier. No passwords, no hassle like zoom – it's all cyber secure straight away making us both feel safe.